Our shop is packed full of unique & interesting items, with the aim of offering something for everyone. You'll find inspiration for special occasions and tempting treats for you or your home, with a lovely selection of cards to accompany any gift.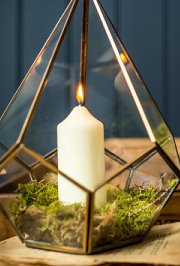 Lights & Lanterns
•
Lamps and Shades
Susie Watson
Ross Tweed
•
Lights
Blaze On
•
Solar Lights
Eureka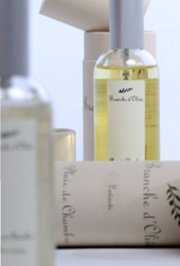 Candles & Home Fragrance
Choose inviting scented candles, diffusers, room sprays & scented sachets to f
ill your home with beautiful fragrances.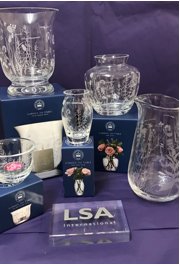 Glassware & Vases
Add something special to your home with contemporary glassware from LSA, and beautiful vases from Garden Trading, India Jane & LSA Kew Garden.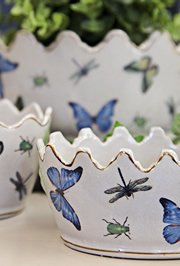 Planters & Pots
Garden Trading
• Metal Planters and Pots
Wood Lodge
•
Pots
Grand illusions
•
Wall Planters, Garden Planters and Pots
India Jane
•
House Planters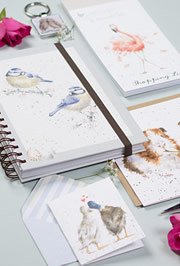 Greetings Cards & Wrapping Paper
J Javelin
• Cards
Cherry Picked for You (Botanical)
• Cards
Sally Swannell
• Cards and Gift Wrap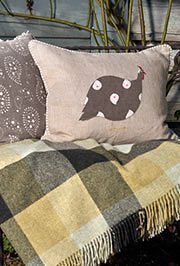 Cushions & Throws
Susie Watson
• Cushions and Throws
Ross Tweed
• Cushions and Throws
Tweed Mill
• Throws
Seeds & Flowers
Burgeon and Ball
• Sophie Conran Seeds
Kabloom
• Seed Bombs
Thompson and Morgan
• Children and Adults Seeds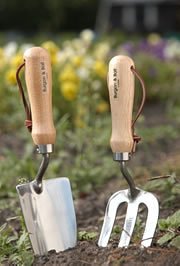 Garden Tools & Storage
Burgeon Ball
• Seed and Bulb Containers, Shed/Greenhouse Tidy, RHS Tools, Gardening Gloves
Gold Leaf
• Gardening Gloves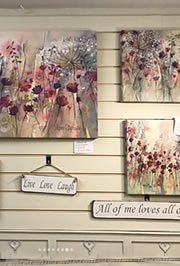 Pictures & Signage
Austin Sloan
• Signs
Art Co.
• Pictures (Catherine Stephenson, Debbie Neil)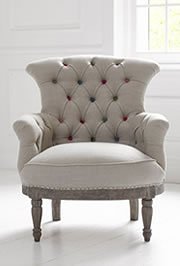 Home & Garden Furniture
Cabinets
Console Tables
Table and Chairs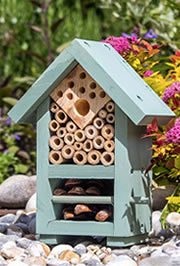 Birds & Bees
Wildlife World
• Bird, Bee and Bug Houses, Bird Feeders and Food
Jacobi Jayne
• Bird, Bee and Bug Houses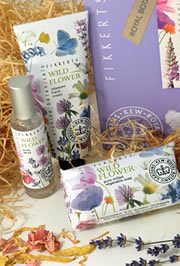 Hand & Body Care
Fikkherts
• Kew Garden Toiletries, Kitchen Garden Toiletries
Pop Shots
• Soap and Hand Cream
Crabtree and Evelyn
• Gardeners Hand Care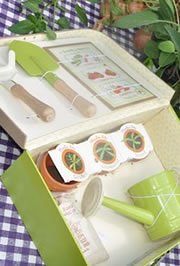 Boys & Girls
Little Pals
• Children's Watering Cans, Buckets, Garden Tools and Gloves
Apples and Pears
• Gifts in a Tin
Thomas and Morgan
• Children's Seeds
Blaze On
• Butterfly, Dragonfly and Fairy Lights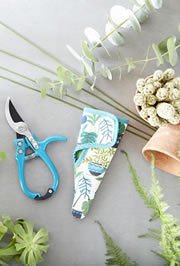 Gardener Bits'n'Bobs
Burgeon and Ball
• Kneelers and Knee Pads, Tool Belt, Bucket in a bag (Many Bright Colours)
Peak & Brim
• Tweed, Waterproof and Sun Hats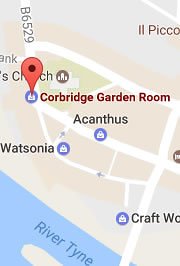 Visit us...
We're constantly sourcing new seasonal products, so please pop in to

visit us at the shop

and browse the latest stock.